Events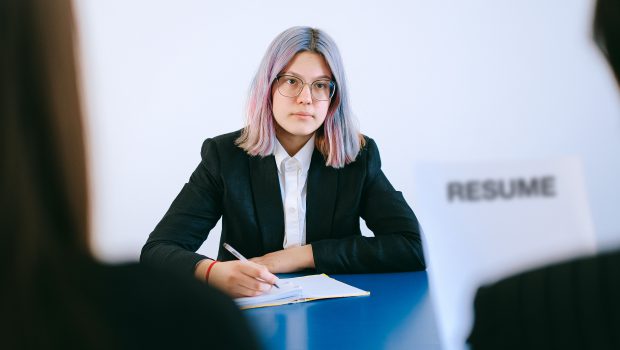 Published on October 1st, 2020 | by University Communications
0
Preview "Serious Business: Connecting to What's Next"
The Tapia College of Business and Career Services will be working together to provide students a series of virtual career-exploration sessions, networking opportunities with alumni and others, and job-hunting events during the third full week in October. The organizers hope faculty will encourage participation from across the university. The programs during Connections Week are open to all Saint Leo students, whether they are online, at education centers, or in the hybrid classes at University Campus. In addition, each event is intended to connect students from all three of Saint Leo's colleges with alumni and industry professionals. The format of Connections Week will also benefit students in the post-COVID-19 world.
In the new economic environment, employers are changing practices to favor remote meetings and work, no matter what academic major they are turning to for their new-employee recruits. Connections Week gives all students a chance to safely practice their remote networking and interviewing skills with our alumni and industry partners. For all these reasons, faculty are asked to encourage students to take advantage of this programming. Students will be able to enjoy themselves, too.
A highlight of the week will be the featured keynote speaker, alumnus Jorge Burgos '07. Burgos studied business administration and played baseball. He will be sharing the story of how he became an entrepreneur and social media personality. He and his wife Tanja operate a salsa and bachata dance studio and online video seminar firm. They travel internationally, teaching and performing at dance conventions, and have a very appealing story. Full event details with Zoom passwords, where needed, will be released later, but key dates to emphasize to students include:
Thursday, October 15, 1 to 5 p.m.: Registration period for October 21 Virtual Career Fair; also setting appointments with employers during the fair through Handshake and Okta.
Tuesday, October 20, 10 a.m. to 4 p.m.: Résumé reviews arranged through Handshake and Okta.
Tuesday, October 20, 2 to 3 p.m.: Group Zoom session with Tapia Dean Robyn Parker
Tuesday, October 20, 6 to 7:30 p.m.: Fast-paced Zoom networking event, no pre-registration necessary.
Wednesday, October 21, 1 to 4 p.m.: Virtual Career Fair, accessible through Handshake and Okta, with career attire suggested.
Wednesday, October 21, 4 to 5:30 p.m.: Zoom keynote with alumnus and entrepreneur Jorge Burros '07.
Wednesday, October 21, 6 to 7:30 p.m.: Zoom Women in Business Roundtable hosted by a student club and featuring Tampa executives.
Thursday, October 22, 9 a.m. to noon and 1 to 4 p.m.: Mock interviews with alumni and business partners so students can practice skills in a low-stakes environment, through Handshake and Okta.
Thursday, October 22, 6 to 7: 30 p.m., Zoom Student-to-Student Roundtable. Talk about student organizations that can lead to career opportunities.
Please encourage students to check Career Services for specifics and registration details. For more information, email Dr. John Lax at john.lax@saintleo.edu.