Events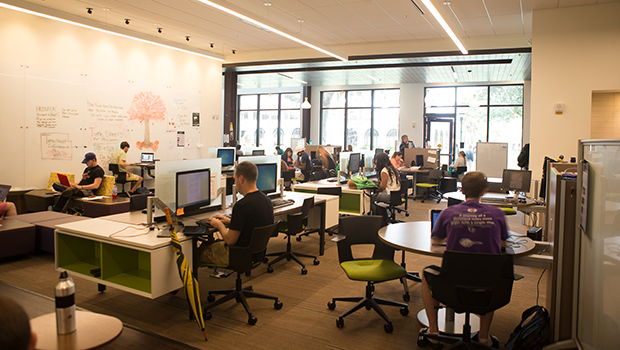 Published on September 12th, 2020 | by University Communications
0
Students invited to Success Week, September 14-18
Student Success Week is a weeklong, student-centered event featuring an array of engaging, interactive, and educational activities presented by students, staff, and faculty of Saint Leo University. This collaborative series is intended to provide students with tools & strategies that promote progression and retention. Sessions are open to all students. For a description of each session, click here.
New this Semester: Meet Your Major! Students will be able to connect with other students within their college to network and share their Saint Leo University experience. Meetings will be hosted by Student Success coaches.
Synopsis of Sessions
September 14 – Mobile Monday
Streaming to your SLU Email @ 2pm, Ready to Launch into the Saint Leo Cyberspace?
September 15 – Telecom Tuesday
September 16 – Wireless Wednesday
Meet Your Major!

11 a.m. – noon – Tracy's College of Education and Social Services students

Meeting ID: 974 6718 4667
Passcode: 189988

11 a.m. – noon – Nicole's Tapia College of Business students

Meeting ID: 920 4486 5907

2 – 3 p.m. – Nicole's Tapia College of Business students

Meeting ID: 989 9361 7661

Streaming to your Saint Leo email @ 4 p.m. Preparing for your Cyberspace Adventure in Registration
September 17 – Technological Thursday
Meet Your Major!

10 – 11 a.m. – Nicole's Tapia College of Business students

Meeting ID: 986 7776 7171

11 a.m. – noon – Tracy's College of Education and Social Services students

Meeting ID: 969 2840 1543
Passcode: 016020

3 – 4 p.m. – CAB and the CAVE Present: "Strategies of a Successful Saint Leo Student"

Meeting ID: 990 0602 5624
Passcode: 014382
September 18 – Fabrication Friday
Meet Your Major!

1:30 – 2:30 p.m. – Sara's College of Arts and Sciences students

Meeting ID: 959 7810 4613

2:30 – 3:30 p.m. – 10 Best Practices for How to Become Successful in Online Classes

Meeting ID: 952 6229 6492
Passcode: 562663
For more information, contact Tyler Sanders at (352) 588-8847 or Jo Hutterli at (352) 588-8302 or CAVE@saintleo.edu