News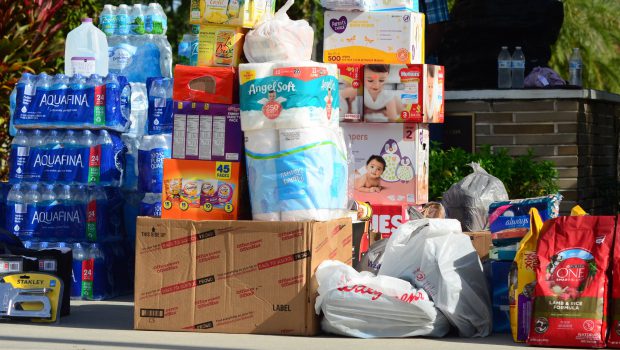 Published on September 15th, 2019 | by University Communications
0
Donations for Bahamas relief accepted at soccer, volleyball games this week
Lions, unite! Saint Leo University is helping those in the Bahamas who were affected by Hurricane Dorian. In lieu of admission to Thursday's men's soccer game and Friday's volleyball games, fans are encouraged to bring donations for the Bahamian Relief Drive. Donations may include items for babies, pets, cleaning, and life without electricity or permanent housing. Financial contributions also will be accepted.
Men's soccer hosts Pensacola Christian College in its home opener at 7 p.m., Thursday, September 19, at the soccer stadium, and the volleyball team opens Sunshine State Conference action against Florida Southern College at 7 p.m., Friday, September 20, at the Marion Bowman Activities Center.
Bins will be available at the games for donations. Items needed include nonperishable food items and snacks; flashlights and batteries; diapers; baby wipes; water containers; toiletries such as soap, deodorant, toothpaste and toothbrushes, disposable razors, and lotion; work gloves; garbage bags; and power packs.
On Friday, September 13, the first donations collected by Saint Leo University students were transported by Crystal Springs, sales director of the Hampton Inn Wesley Chapel (FL), who also works with the Hilton Garden Inn-Wesley Chapel. Springs volunteers with Sun 'n Fun Aerospace Expo in Lakeland, FL, and volunteers from that organization are flying the donations to those in need in the Bahamas.
In addition to the bins at this week's men's soccer and volleyball games, donation bins are located throughout University Campus.
For more information, contact studentaffairs@saintleo.edu.