Events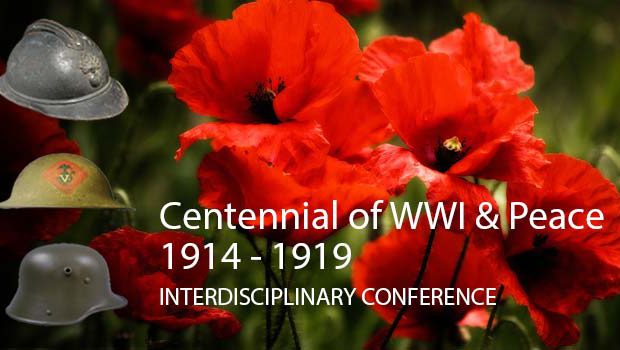 Published on October 16th, 2019 | by University Communications
0
Plan now for conference exploring WW I, peacebuilding efforts
In observance of the recent 100-year anniversary of the end of World War I and the 1919 founding of the League of Nations, the College of Arts and Sciences is hosting a special interdisciplinary conference on Saturday, November 16, in the Student Community Center at University Campus. The event will run from 9 a.m. to 3:30 p.m. and includes lunch. The public is invited as well as the university community, and provisions have been made for livestream viewing.
The Centennial of World War I & Peace, 1919-2019 Interdisciplinary Conference sessions will be held in the Greenfelder-Denlinger Boardrooms A and B. Public school teachers are welcome to apply for continuing education credit for attending the conference.
Saint Leo faculty will be the featured presenters. Planned topics range from the military, economic, and psychological dimensions of the war to medical, artistic, and religious developments. Panel discussions have been organized around three broad themes: military strategies and diplomatic efforts, war-related medical and health care issues, and the impact of the League of Nations.
Between panel discussions, faculty members will read from poetry or perform music from the era. Other faculty have created educational visual displays. One is centered on photos from combat scenes and memorabilia. The other gives viewers a glimpse of African-American life during World War I.
Advance registration can be done here. Admission is affordably priced for alumni and outside guests at $12 per person, including lunch in the campus dining hall and beverages and snacks during breaks. Saint Leo University students, faculty, and staff will be admitted for free with appropriate identification.
To view the event via livestream, click here.
For more information or special accommodations, contact the College of Arts and Sciences at collegeofartsandsciences@saintleo.edu or leave a message at (352) 588-8401.