Athletics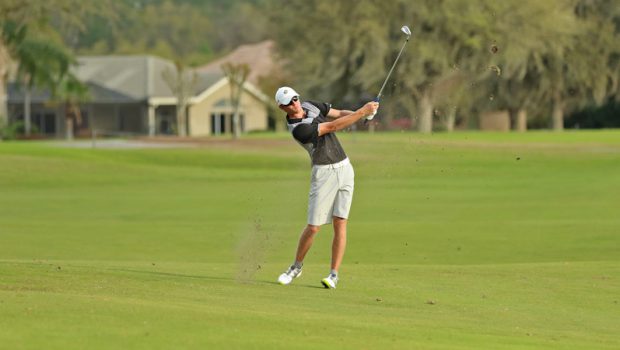 Published on August 27th, 2018 | by University Communications
0
Athletics — Week of August 27
Men's golf ranked No. 9 in Bushnell/Golfweek Preseason Coaches Poll
Saint Leo men's golf came in at No. 9 in the Bushnell/Golfweek Preseason Coaches Poll, announced Friday, August 24, by the Golf Coaches Association of America. The Lions were one of seven Sunshine State Conference teams in the top 15. Read the complete release
Volleyball opens 2018 with back-to-back splits at the Flagler Invitational
Volleyball traveled to Saint Augustine, FL, and went 2-2 to open the 2018 season at the Flagler Invitational. The Lions took down Erskine (3-0) and No. 25 Flagler (3-2). Read the complete release
Men's basketball announces 2018-2019 schedule
Men's basketball announced its 2018-2019 schedule where the Lions host 12 home games, including a two-day, four team tournament. Read the complete release
Women's basketball Announces 2018-2019 schedule
Women's basketball announced its 2018-2019 schedule where the Lions host 15 home games inside the Marion Bowman Activities Center. Read the complete release
Cross country is picked second and third in SSC Preseason Polls
Both Saint Leo cross country teams were selected to finish in the top-three of their respective Sunshine State Conference races. The women's team is predicted to finish second, and the men's team third.
Follow your Lions!
Follow your favorite Saint Leo teams on social media! Visit the Saint Leo Athletics' social stream at www.SaintLeoLions.com, and be sure to follow us on Facebook at www.facebook.com/SaintLeoLions, and on Twitter and Instagram at SaintLeoLions.
Get Saint Leo Athletics scores sent to your phone!
Want score updates sent to your phone? Download the Saint Leo Athletics app in the Google Play Store or the iTunes store and select your favorite teams. You can receive updates on when games start, finish, or even when scores are posted.