Athletics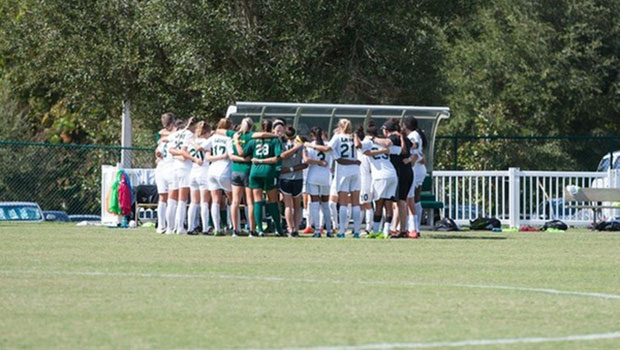 Published on August 7th, 2017 | by University Communications
0
Athletics — Week of August 7
Women's soccer ranked 17th in United Soccer Coaches preseason poll
Saint Leo women's soccer was tabbed 17th among Division II teams in the United Soccer Coaches (formerly the National Soccer Coaches Association of America) preseason poll. Read the complete release
Sunshine State Conference launches new brand
The Sunshine State Conference unveiled a new suite of logos on August 1, as part of the ongoing evolution of the league's brand. The new marks reflect the SSC's geography and future, and celebrate the conference's academic and athletic excellence. Read the complete release
Men's and women's soccer teams release 2017 schedules
The Saint Leo men's and women's soccer teams announced their 2017 schedules last week, as the teams prepare to begin preseason practices on August 14.
Men's soccer 2017 schedule announcement
Women's soccer 2017 schedule announcement
Follow your Lions!
Follow your favorite Saint Leo teams on social media! Visit the Saint Leo Athletics' social stream at www.SaintLeoLions.com, and be sure to follow us on Facebook at www.facebook.com/SaintLeoLions, and on Twitter and Instagram at SaintLeoLions.
Be among the first to get Saint Leo Athletics scores and updates
Follow the Lions wherever you go! Sign up for score alerts from Saint Leo Athletics by text, by email, and through the Athletics app on your mobile device.
– Register online today to receive email alerts on Saint Leo news and scores!
– Sign up for eScores alerts on your cell phone – the quickest way to get Saint Leo scores!
RECENT RESULTS & UPCOMING EVENTS