News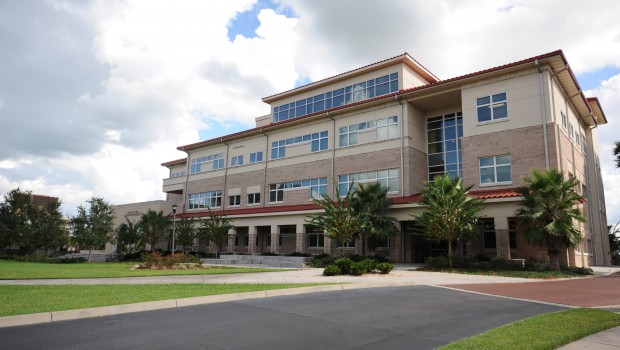 Published on February 22nd, 2016 | by University Communications
0
Saint Leo University International Business Conference—featuring speaker Marshall Larsen, March 10
The 2016 International Business Conference Presents:
Achieving Success in the Global Economy
Students, faculty, and staff are invited to attend the 2016 International Business Conference at 9:30 a.m., Thursday, March 10, in the Student Community Center Greenfelder-Denlinger Boardrooms A and B. There will be sessions in the boardrooms and TECO Hall in the School of Business Building throughout the day until 4:50 p.m. This conference is free and open to the public.
Keynote Speaker: Marshall Larsen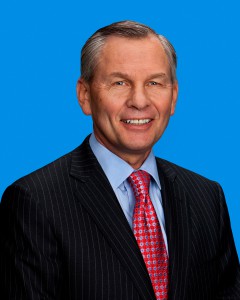 Marshall Larsen is the former CEO, president, and chairman of the board at Goodrich Corporation, as well as a former chairman for the U.S. Aerospace Industries Association. He is acurrent board member for United Technologies Corporation, and was named one of the world's top 100 CEOs by Harvard Business Review.
Many program topics will be covered during the daylong conference, including concurrent sessions in the morning and afternoon, a luncheon, and three panel discussions. There will also be a "Capture the Flag" competition for cybersecurity, doctoral student presentations, and a student poster presentation competition. Capture the Flag winners will be announced at lunch.
The program session topics and presenters are:
Women in Leadership, 11 a.m.-12:20 p.m. – moderated by Dr. Dene Williamson, assistant professor of sport business, Saint Leo University. Panelists: Camille Renshaw, senior director and New York City lead broker, Stan Johnson Co.; Pamela Hobbs, vice president, human resources, American Red Cross; and Shirah Levine, managing director, Institutional Equity Sales.
Doctoral Student Presentations: Keys to Workforce Success in the Global Economy., 11 a.m. to 12:20 p.m.  – Presenters: Ning Santiago, Douglas Barnes, and Derrien Bonney.
Study Abroad and SERVE Trips, 2-3:20 p.m. – faculty leaders will present past and future trips.
Mock Interviews, 3:30 -4:50 p.m. – moderated by Passard Dean, associate professor of accounting and Daniel Tschopp, associate professor of accounting, Saint Leo University. Interviewers: Aaron Crall, manager – CliftonLarsonAllen; Joyce Suarez, controller – CareSync; Paula O'Neil, clerk and comptroller of Pasco County. Student interviewees: Carl Dunne and Valentin Lenz, accounting and finance; Alexandra Blaha, communications and multimedia; and Kyra Porlides, marketing.
The panel discussion titles include:
Major Debate: Best Degree for International Business Opportunities, 2-3:20 p.m. – moderated by Joe Connors, assistant professor of economics and Webster Baker, assistant professor of management, Saint Leo University. Faculty representatives from each business discipline will present their best case for their major followed by an informal debate.
Contemporary Issues Related to Information Security, 2-3:20 p.m. – moderated by Sreekanth Malladi, associate professor of computer science and Ronda Mariani, associate professor of management, Saint Leo University. Panelists: Lawrence Wolfenden, FBI special agent; Andy Zolper, chief information security officer, Raymond James Financial; David Overton, director of Information Security, Saint Leo University; and Steve Carroll, chief information officer, Saint Leo University.
The Affordable Care Act and International Healthcare Tourism: A Look at Recent Changes in Healthcare, 3:30-4:50 p.m. – moderated by Joe Connors, assistant professor of economics, Saint Leo University. Panelists: Massimo Manzi, executive director of healthcare tourism in Costa Rica; John Robst, economics professor, University of South Florida; Katie Sharon, economics professor, Florida State University; Jennifer McVan, director of media relations, Florida Hospital West Florida Region; and Dr. Stephen Butler, a board-certified general surgeon.
For more information, or if you require special accommodations, please contact Dr. Dan Tschopp, chair of the IBC committee, at (352) 588-8238 or daniel.tschopp@saintleo.edu.