News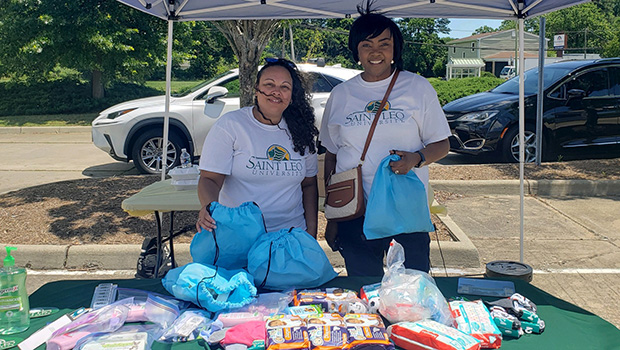 Published on June 23rd, 2022 | by University Communications
0
Undergraduate Human Services program supports Juneteenth celebration
Dr. Michelle Boone-Thornton, associate chair of the Undergraduate Human Services program, as well as alumni and program community advisory board members, attended the Feeding 5,000 Juneteenth Celebration to commemorate the end of slavery for African Americans on Saturday, June 18, 2022, in Newport News, VA.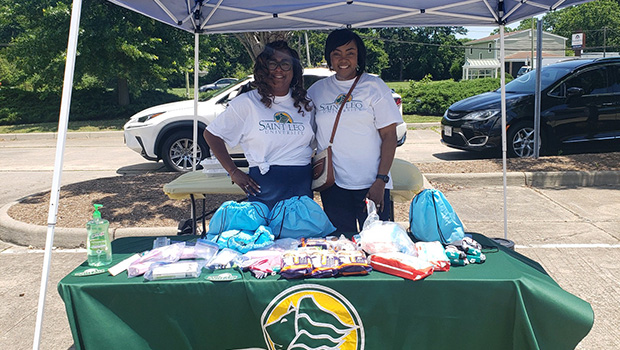 The event, which celebrated its 22nd year, provides free meals to thousands of area residents each year, served by community volunteers.
Undergraduate Human Services Community Advisory Board members and alumni Xiomara Harris '17 and Stacy Moran '17 provided support for the event, while alumnus Zarchey Price '21 donated a variety of items, which included drawstring bookbags for children with stuffed animals, baby items and diaper covers, cup holders, and hygiene products. Other community advisory board members who supported the event include Allison Davidson, Willie "Jay" Brown, and Janice Douglass Ellis.
Moran, who is a Saint Leo doctoral candidate, staffed a table with information about Saint Leo University and shared Undergraduate Human Services program information. Boone-Thornton spoke on behalf of Saint Leo University and the Human Services program during the sponsor portion of the program.