News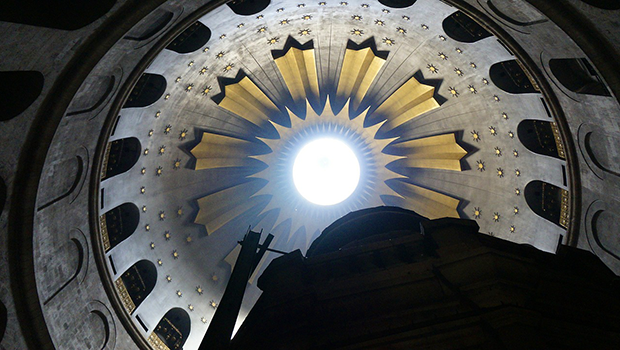 Published on January 30th, 2017 | by University Communications
0
Upcoming trip and course: Terrorism in Israel, May 12-20
Saint Leo University's Department of Public Safety Administration and Department of Criminal Justice, in association with Security Solutions International (SSI), will offer an exciting course held in Israel from May 12 to 20, 2017. Saint Leo students will earn either 3 undergraduate credits, 3 graduate credits, or a certification.
CRM-300 can be used as an elective or exchanged for CRJ 581/582/583 or 584. No other colleges or universities participate in this unique opportunity. All graduate criminal justice students are encouraged to attend. Students in other disciplines are also welcome.
We will get an inside look at the way Israel's ports, airports, shopping malls, government buildings, critical infrastructure, schools, and stadiums are protected. We will meet some of the people responsible for keeping Israel safe. We also will learn about suicide terror, vehicle-borne improvised explosive devices, and protecting VIPs and other high-profile targets. The aim of this program is to take away ideas regarding how to harden targets in our own areas by observing Israeli techniques and translating them to fit our own vulnerabilities, thus better protecting our country from these violent actions. Because the face of terrorism changes more easily than conventional forces, we must always be learning. This is the only way to stay ahead of the threat.
Israel is a small, young country that has accomplished a tremendous amount in a short time against a background of either full-scale war or protracted low-intensity conflicts throughout most of its existence. During the last two years, Israel has managed to stop nearly 95 percent of the terrorist attacks against it. Through a total of 60 study hours, we will benefit from the Israelis' knowledge and apply it in areas such as public safety, school safety, port and airport security, aviation security, critical infrastructure, government building security, and dignitary protection.
There are a limited number of spaces available for this course; therefore, early registration is highly recommended. As mandated by university policy for all field trips, students will be required to summit a signed waiver to the university prior to being approved for the course.
To download the waiver, click here.
SSI has offered Saint Leo students and faculty a rate of $2,790, if registered by February 15, 2017.  That rate includes everything in a shared room. Additional expenses you could incur are the following: a private room (an additional $650) and an optional tour of the Golan Heights, including looking into Syria and hearing the war zone, as well as sites of religious interest around the Sea of Galilee ($120 per person; most people decide to come, but it is not obligatory). The $2,790 fee, which is payable to SSI, includes all in-country transportation and tours, hotel accommodations, all meals, lectures, and security costs. Students will be responsible for paying the Summer 2017 tuition rates for 3 credit hours. They also will be responsible for their travel costs to and from Tel Aviv, Israel.
Airfares are not included and are expected to be about $1,300. Please remember that you cannot book your airfare until we advise that the trip is go.
We need at least seven students for the university to sanction this course; therefore, do not make any non-refundable reservations until the course has been confirmed. 
For more information, contact Dr. David Persky at (352) 588-8916 or david.persky@saintleo.edu.