Events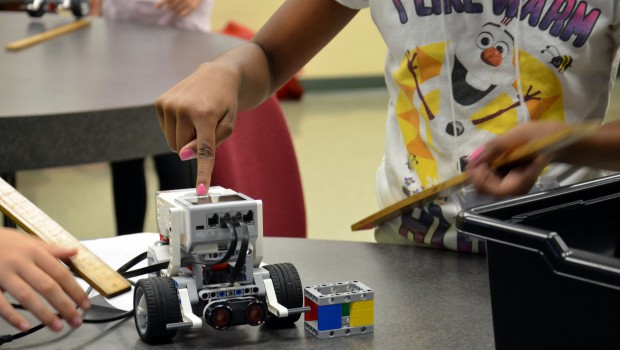 Published on July 18th, 2016 | by University Communications
0
Girls robotics camps continue at University Campus
The Department of Mathematics and Science again will sponsor Girls Can! Robotics camps at University Campus in July for girls ages 10 to 15. The camps offer hands-on activities that nurture enthusiasm for math, science, and programming. Three weeks of beginner-level day camps will be offered for girls with no experience with robotics, and an overnight camp at the intermediate level will be offered for girls with some previous experience with robotics. The robots are small and assembled from kits. Participants will build Lego EV3 Mindstorm robots and learn how to design programs to make the robots move. On Wednesdays, the students will make a field trip to the Museum of Science and Industry (MOSI) in Tampa.
This opportunity is open to the public, so please share with friends and neighbors. A limited number of scholarships may be available. The schedule is:
Week 3: July 18 – July 22, cost is $170.
Camps run 8:30 a.m. to 3:30 p.m. Monday through Friday except for the Fourth of July holiday.
The overnight camp for intermediate level students is July 24 – July 29 and the cost is $475.
For more information go to http://www.saintleomathematics.com/girls-can-robotics-camp.html or contact Dr. Monika Kiss, who is directing the camp, at monika.kiss@saintleo.edu or (352) 588-8836.