News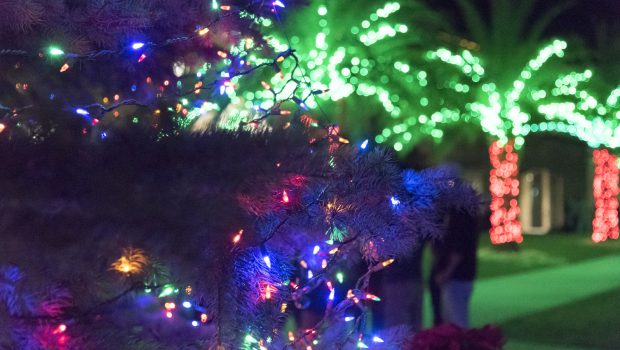 Published on November 10th, 2020 | by University Communications
0
Protecting the Pride during the holidays
As we prepare to enjoy the holiday season, it is important to continue to keep our health and safety a priority. While we all need this time away to recharge and connect with loved ones, the reality is that the number of COVID-19 cases across the nation are escalating, making this a high-risk time for coming into contact with the virus.
The Saint Leo University COVID-19 Incident Command Team would like to provide faculty and staff with a few important reminders to help keep our community healthy and safe during the holidays:
Practice safe gatherings. During this time of year, it is natural to want to gather with your colleagues to celebrate the season. However, we must do so in a way that minimizes risk for spreading the virus. The ICT asks that you avoid face-to-face potlucks or other gatherings where food/beverages are shared as this increases the risk of exposure to the virus. There are several ways in which these annual gatherings can be held safely. Please see our list of ideas.
Register your travel. In an effort to help monitor the spread of the virus within our community, please be sure to register all personal travel. To register your travel, simply send an email to covid19travel@saintleo.edu at least 48 hours prior to departure. Please include your name, travel destination, and the dates of travel. Remember to check the requirements of your destination as many locations are still requiring quarantine upon entry from certain states.
Take precautions when traveling. Be sure to take precautions when traveling by wearing a mask, maintaining safe distance from others, and washing your hands frequently and thoroughly.
Monitor your health. After returning from travel and other gatherings, pay extra concern to how you are feeling. If you have fever or are not feeling well, work from home if your position allows or call out sick. It is better to act in an abundance of caution than to risk the health of others in the university community.
The COVID-19 Incident Command Team appreciates all that faculty and staff have been doing during the Fall Semester to support the university's guidelines. With everyone's continued help and support, we can all make this holiday season one that is healthy, safe, and enjoyable.