News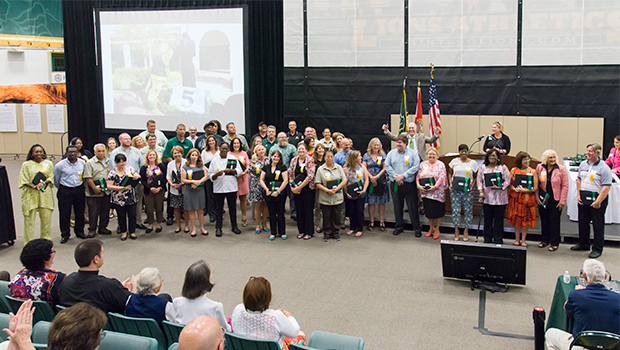 Published on July 28th, 2017 | by University Communications
0
Save the date—Community Day is Tuesday, August 15
Please mark your calendars. Community Day will be held at 3 p.m., on Tuesday, August 15, in the Marion Bowman Activities Center. We will recognize faculty and staff celebrating five, 10, 15 or more years of service to the university. Dr. Lennox will provide a State of the University address, followed by a question-and-answer session. Index cards and pencils will be available for those attending in person so that questions can be submitted anonymously. They will be collected immediately after his address. Questions also may be submitted in advance via interdepartmental mail or email for those who cannot attend the event in person. Please send your questions to Molly-Dodd Adams, MC-2220, or (if anonymity is not a concern) to molly-dodd.adams@saintleo.edu.
This fall's Community Day is sponsored in part by our retirement plan provider, VALIC Financial Advisors. We have had a partnership with VALIC for more than 40 years and we sincerely appreciate the company helping our employees prepare for a secure retirement. Dan Stamey, who has been our representative for more than 15 years, will be on hand at the reception immediately following the presentations. If you are on University Campus that day, please be sure to stop by the VALIC table to say "hello." You can always reach Dan at (813) 300-7983 or daniel.stamey@valic.com, or you can call the VALIC Client Care Center at (800) 448-2542.
As always, our education center locations are encouraged to watch live online. Please make it a priority to join us.