News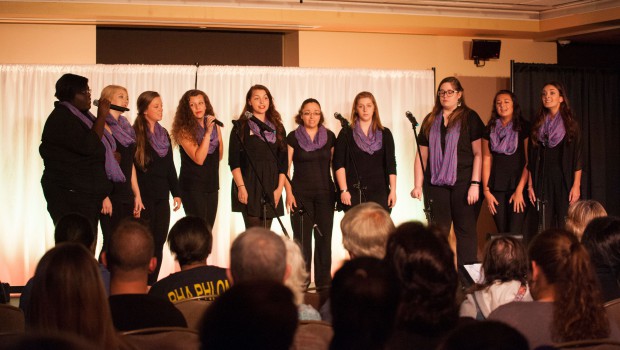 Published on August 19th, 2016 | by University Communications
0
Auditions are being held for music ensemble groups, Wednesday, August 24
The Department of Language Studies and the Arts encourages students to have fun, relieve stress, hone their musical skills, and be a part of a meaningful musical community by joining one of our Saint Leo Student Music Ensemble groups this Fall 2016 term. Students can participate in the Saint Leo Singers, Saint Leo Rhythm Machine, and String Ensemble. Auditions will be held at 4 p.m. on Wednesday, August 24, in the Music Building Rehearsal Room.
Students should be prepared to sing or play a song that they feel comfortable performing, and to sight-read a segment from the fall repertoire. Performers should watch the new fall music performed on YouTube by searching for Cynthia Selph, Saint Leo Singers, or by visiting www.facebook.com/SaintLeoMusic.
Returning singers and instrumentalists do not need to re-audition, but are encouraged to come by and pick up new music.
Enrollment in music ensemble earns students one university credit and tuition is covered by financial aid. Students will meet once a week with their instructors and peers and perform at Saint Leo events throughout the year.
For more information, contact Dr. Cynthia Selph, assistant professor of Music & Music Ministry, at (352) 588-7294 or cynthia.selph@saintleo.edu.