News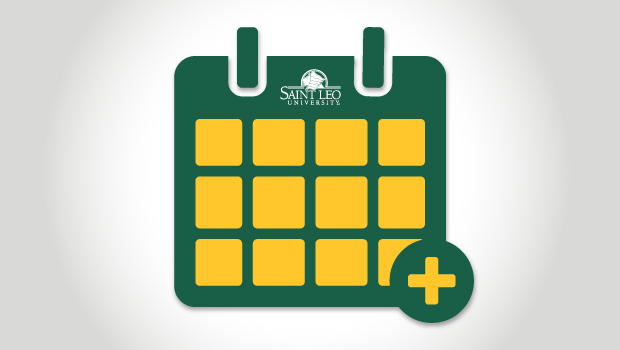 Published on July 20th, 2022 | by University Communications
0
Learn how to submit events to the university calendar
In August, Saint Leo officially launched a new calendar to help organize all events and activities taking place across the university. Faculty and staff are encouraged to submit their events to the calendar to keep everyone in the university informed, as well as to ensure good promotion of the event.
Submitting an event is easy and can be done in one of two ways:
On calendar.saintleo.edu, click on the "Submit an Event" button located on the right side of the calendar webpage. Follow the prompts to submit an event.
Upon signing into login.saintleo.edu, find the "Calendar Reservation Form" to submit your event.
All submitted events will be reviewed by calendar managers and added to calendars as appropriate.
Remember before submitting an event that Facilities Committee approval must be secured for events with outside partners and room reservation confirmations are needed before adding to the calendar.
The calendar will only work if everyone contributes. Be sure to submit events so that this communication tool will keep the entire Saint Leo community "in the know" about what is taking place throughout the university.
For more information, contact Mia Senese, manager, events and conferences, mia.senese@saintleo.edu.