News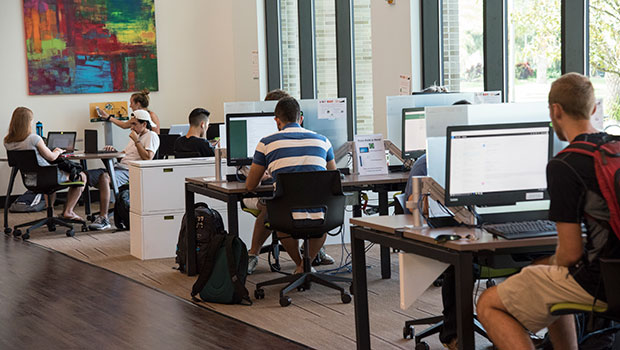 Published on August 29th, 2017 | by University Communications
0
Resources from the Center for Academic Vision and Excellence (the CAVE)
Located on the first floor of Kirk Hall at University Campus, the Center for Academic Vision and Excellence (the CAVE) provides academic support services to all Saint Leo University students. Services available at the CAVE are as follows:
Tutoring: Tutors are available for multiple subjects: selected liberal arts courses, math, science, business, English, and many more. Also, tutors are available to review papers.
Supplemental Instruction (SI): Selected students serve as SI Leaders. SI leaders hold weekly study sessions, facilitate course information, and reinforce instructor expectations.
Academic and PALs Coaching: The Academic Coach and Peer-Assisted Learning (PAL) Coaches assist and support students with planning, assessing, and managing academically by introducing students to learning strategies and skills that facilitate academic independence and self-directedness.
Academic Success Workshops: Workshops reviewing a variety of topics are designed to provide students opportunities to improve their skills and learn strategies specific to their needs.
Please encourage University Campus students to stop by the CAVE as the Fall 2017 semester progresses to learn how they can benefit from these services. Students studying online or at education centers can visit the CAVE website or call (352) 588-8307 for more information.
Hours of Operation
Sunday: 5 – 10 p.m.
Monday-Thursday: 8 a.m. – 10 p.m.
Friday: 8 a.m. – 5 p.m.
The CAVE is planning an open house during the month of September. More details to follow!