News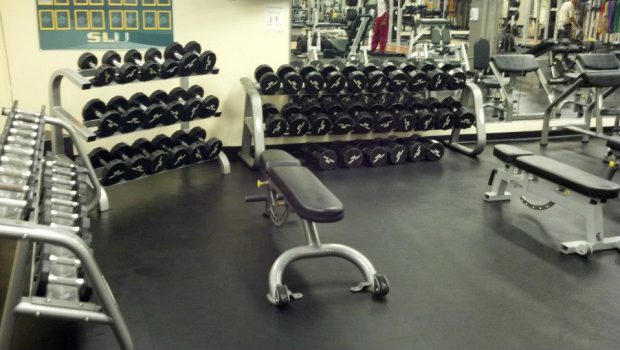 Published on August 18th, 2017 | by University Communications
0
Recreation hours at University Campus
There are many free, fun recreation activities at University Campus, and facilities available to students, faculty, and staff. For more information and updated hours and days for each area, please visit http://www.saintleo.edu/recreation. Please be sure to bring your valid Saint Leo ID with you at all times for all activities.
Intramurals Fall 2017 Group Exercise Schedule
Start forming your teams now! Intramural sign-ups are now open on IMLeagues for men's, women's and co-ed teams. If you do not have an IMLeagues account, create one at https://www.imleagues.com/Registration.aspx. A valid Saint Leo email address is required to open an account.
Swimming Pool
The pool is available to those who want to swim laps, take a dip to cool off, or just want to catch some rays. Beginning Tuesday, August 22, the pool will be open extended hours Monday through Friday from 11 a.m. to 6 p.m. and Saturday and Sundays noon to 4 p.m. for open swim. Regular hours — Monday through Friday 11 a.m. to 3 p.m. and Saturday and Sunday noon to 4 p.m. — will begin Tuesday, August 29.
Open Recreation
"Open Recreation" is the supervised, but unstructured, use of athletic facilities. A valid Saint Leo ID is required to use the athletic facilities, and sports equipment is available. The turf field and the gymnasium will be open during the following times and days:
Turf Field
· Wednesday and Thursday, August 23 and 24, from 8 to 10 p.m.
· Monday through Thursday, August 28 to 31, from 8 to 10 p.m.
Gymnasium
· Wednesday, August 23, from 7 to 11 p.m.
· Monday through Thursday, August 27 to 31, from 7 to 11 p.m.
Fitness Center
The Fitness Center will be open Monday through Thursday, 11 a.m. to 11 p.m.; Friday, 11 a.m. to 7 p.m.; Saturday and Sunday, noon to 5 p.m.
Group exercise classes will begin August 23; you can check out the schedule here.
For more information about any of the areas of recreation, contact Carrie Fidurko, director of operations for athletics, recreation, and events, at (352) 588-7327 or recreationdept@saintleo.edu.