News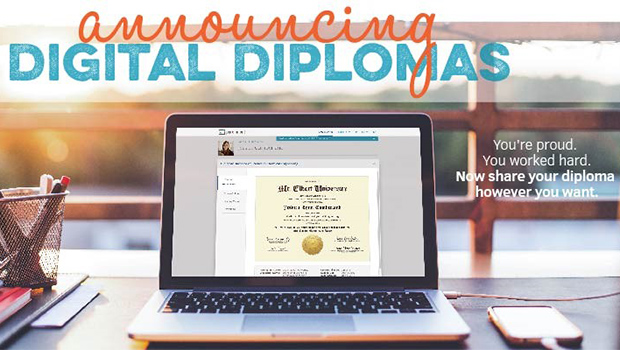 Published on August 3rd, 2017 | by University Communications
0
Digital diplomas are here
Faculty and staff, please spread the word with your students. Saint Leo University has teamed with Parchment to offer an official digital versions of diplomas. Since we are introducing digital diplomas for the first time, only certain students are candidates for receiving them, including those who have graduated beginning in January 2017.
This service is fast, free, and shareable.
The benefits of digital diplomas
Students can share digital diplomas with employers via a secure and verified link.
Students can share them with family and friends on Facebook and LinkedIn.
Digital diplomas are available online at any time with permanent access.
Students can download digital diplomas and save them as PDFs.
Many countries recognize digital diplomas, supporting the needs of international credentials.
How students can get digital diplomas
Graduates will receive a notification at their personal email addresses (if on file) or their Saint Leo email addresses with instructions for electronically claiming their diplomas.
For more information, click here.